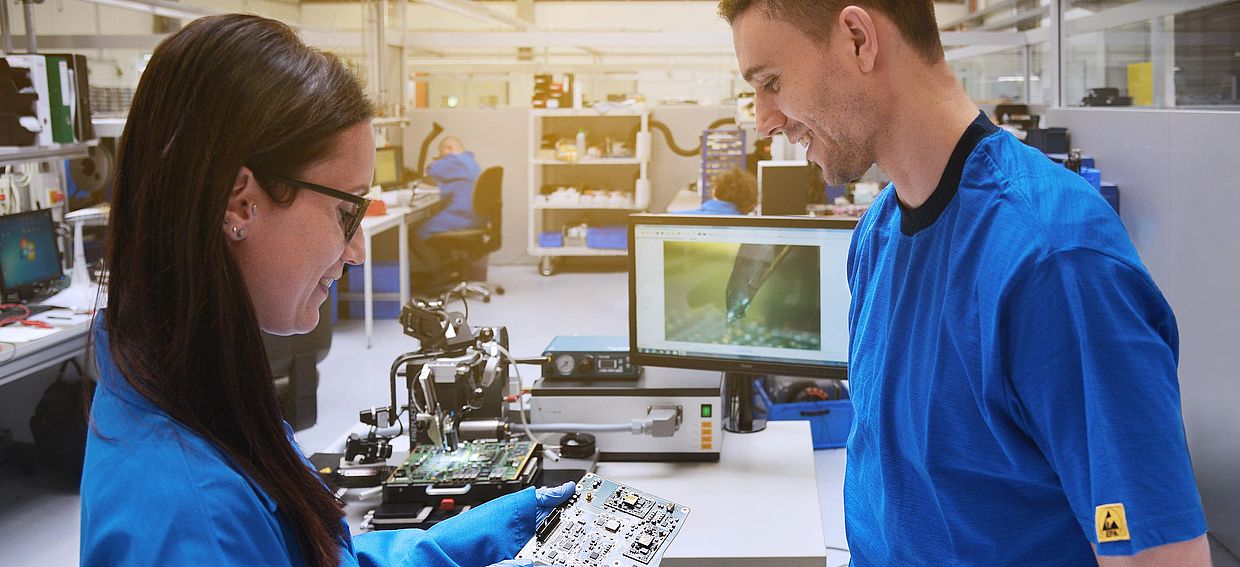 When quality is key
Made for all SMD rework challenges. For reliable, good-as-new reworked components.
Finetech advanced rework systems based on hot air technology target professional rework of electronic components and modules, making it possible for the entire repair cycle to be implemented on the same machine.
Our rework systems support the whole range of compatible SMD components – from very small designs (008004) to massive BGAs – any challenge can be tackled with utmost precision and control of process parameters.